Funky Chunky Handmade Bangle Bracelets
These funky chunky handmade bangle bracelets are an affordable accent accessory to your daily wardrobe.

We have lots of styles and color combinations to choose from!
We will be adding a color "sheet" to this post soon so that you can choose a specific swatch and have that bracelet created just for you.
Are you looking for a unique design or a special color combination in mind? We can create something especially for you! If you have a certain image or design you want us to use, we can accommodate your request. An additional design fee may apply.
Have some fun and dress up your casual wear with these colorful and sturdy wooden bracelets.
Each bracelet is hand painted and hand designed so that no 2 are exactly alike!
Sprayed with a hard-coat finish, this item won't fade or chip under normal use.
  Angels and Sugar Skulls                                                            Patterns with sparkly gems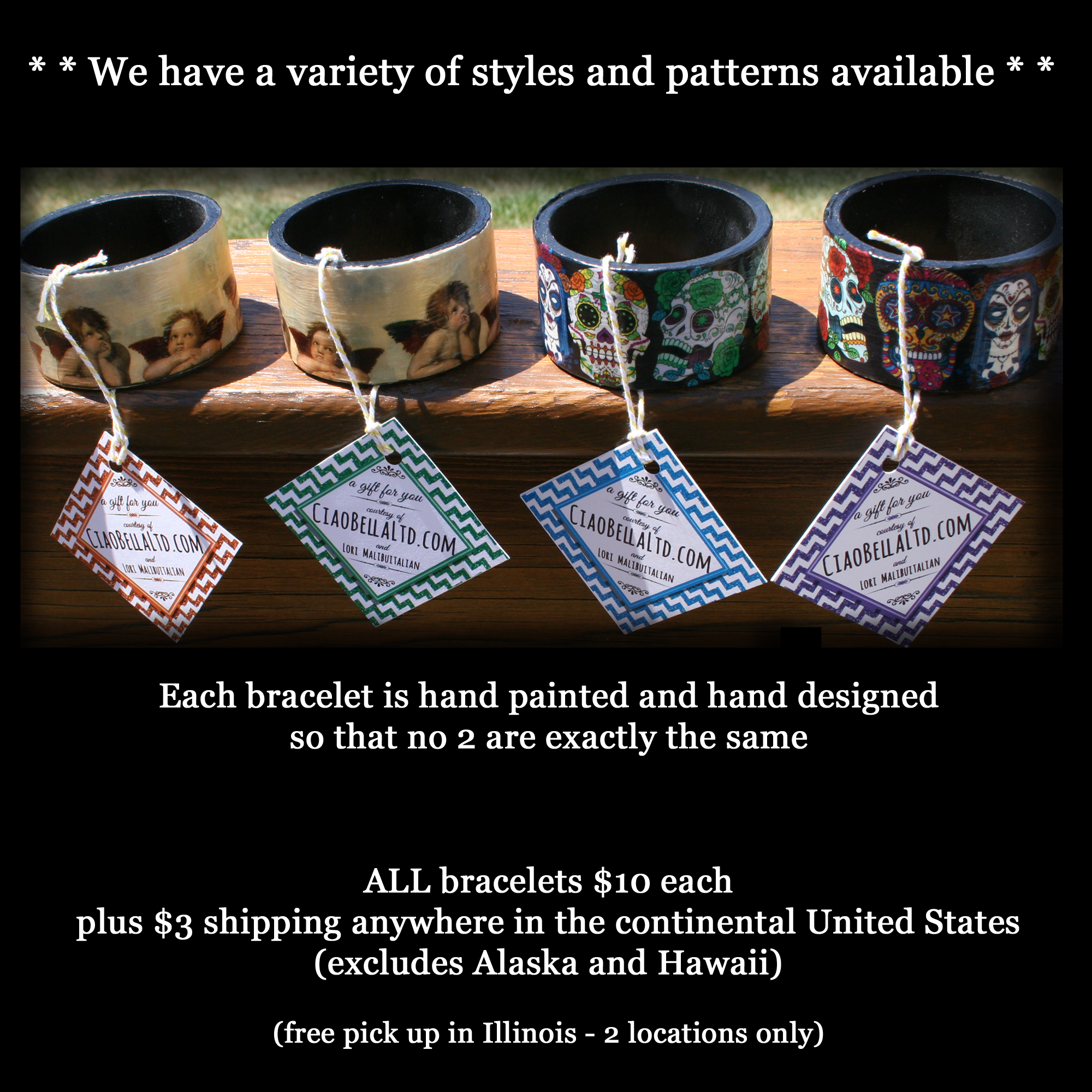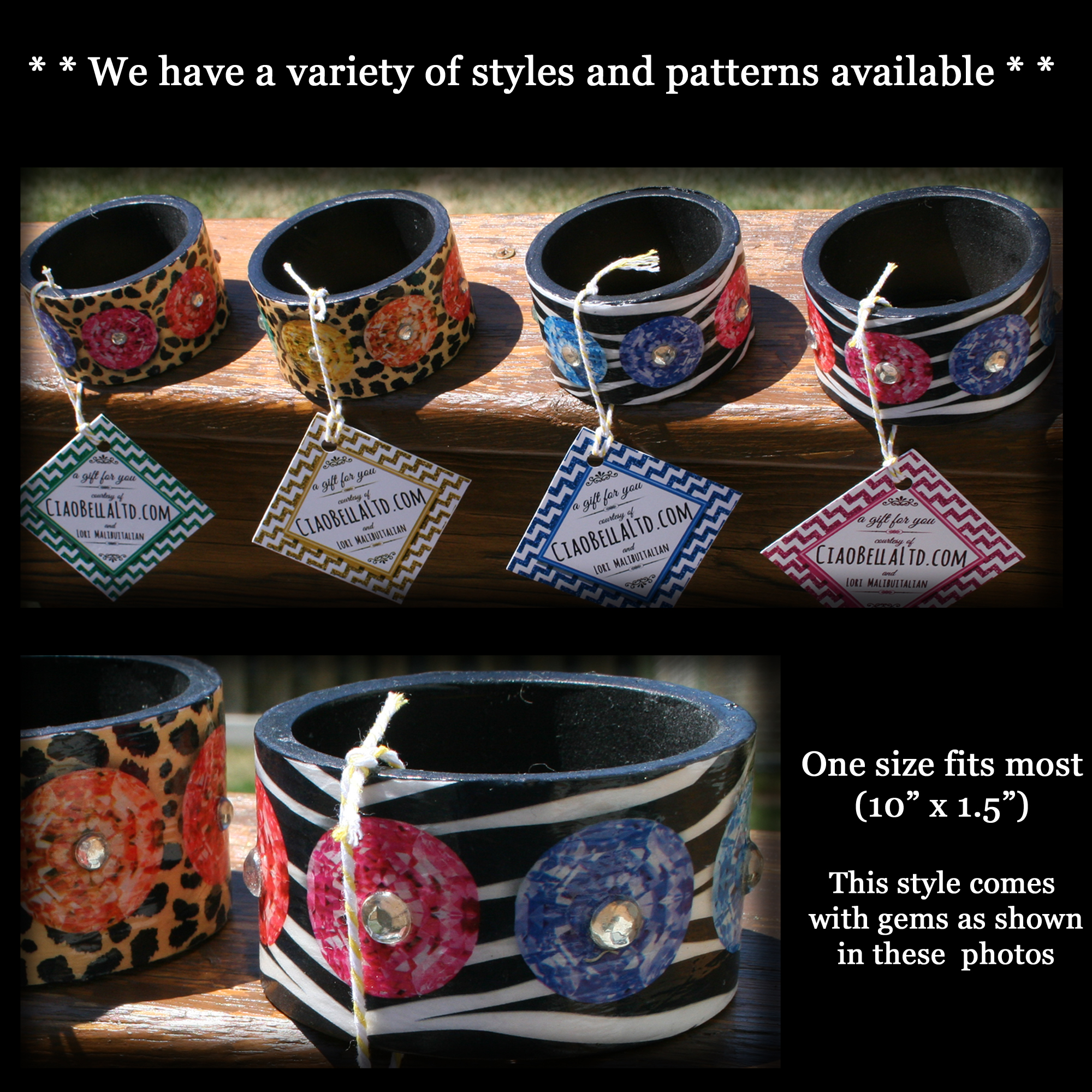 ALL bracelets are $10 each plus $3 shipping.
We ship anywhere in the continental United States!

Free pick up available at 2 locations in Illinois
VISIT US ON FACEBOOK
Tweet to us on TWITTER
Follow us on INSTAGRAM